BILL NO. 42
(as introduced)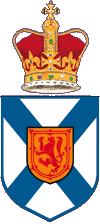 1st Session, 63rd General Assembly
Nova Scotia
66 Elizabeth II, 2017





Private Member's Bill




Osteopaths Act

Elizabeth Smith-McCrossin
Cumberland North
First Reading: October 11, 2017
Second Reading:
Third Reading:
WHEREAS it is desirable to protect the public against unqualified individuals practising osteopathy;
AND WHEREAS greater protection to the public can be provided by prescribing the minimum qualifications of individuals using the title "Osteopath" or a similar title;
THEREFORE be it enacted by the Governor and Assembly as follows:
1 This Act may be cited as the Osteopaths Act.
2 The purpose of this Act is to
(a) provide assurance to the public that individuals representing themselves as practising the profession of osteopathy have prescribed minimum qualifications, thereby protecting the public health and safety from harm; and
(b) provide legal recognition to osteopathy as a health profession.
3 In this Act, "osteopathy" means a system of diagnosis, treatment and health-care management based on the principle that the structure and function of the body are closely integrated and that a person's well-being is dependent upon the health of the body's various systems including, but not limited, to the musculoskeletal, neurological and visceral structures working in balance together.
4 No person shall engage in the practice of osteopathy or use the title "Osteopath", or any word, title or designation, abbreviated or otherwise, to imply that that person is engaged in the practice of osteopathy, unless that person
(a) is a graduate of an osteopathic program approved by the Nova Scotia Association of Osteopaths and the Canadian Federation of Osteopaths;
(b) has malpractice insurance coverage in at least the amount prescribed by the regulations; and
(c) is a member of the Nova Scotia Association of Osteopaths.
5 Nothing in this Act applies to or prevents the practice by a person of any other health discipline recognized by statute.
6 Every person who contravenes this Act is guilty of an offence and liable on summary conviction to a fine of not more than $15,000 for a first offence and not more than $30,000 for a second or subsequent offence.
7 (1) The Governor in Council may make regulations prescribing the minimum malpractice insurance coverage required.
(2) The exercise by the Governor in Council of the authority contained in subsection (1) is a regulation within the meaning of the Regulations Act.
8 This Act comes into force on such day as the Governor in Council orders and declares by proclamation.
---
This page and its contents published by the Office of the Legislative Counsel, Nova Scotia House of Assembly, and © 2017 Crown in right of Nova Scotia. Amended October 17, 2017. Send comments to
legc.office@novascotia.ca
.