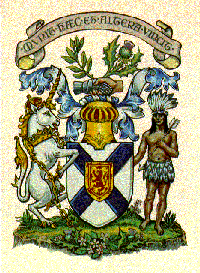 Wharves and Public Landings Act
CHAPTER 503
OF THE
REVISED STATUTES, 1989
---
NOTE - This electronic version of this statute is provided by the Office of the Legislative Counsel for your convenience and personal use only and may not be copied for the purpose of resale in this or any other form. Formatting of this electronic version may differ from the official, printed version. Where accuracy is critical, please consult official sources.
---
An Act Respecting the Control of
Wharves and Public Landings
Short title
1 This Act may be cited as the Wharves and Public Landings Act. R.S., c. 503, s. 1.
Control of public wharves and landings
2 The council of every municipality shall have control of all public wharves and public landings within the municipality and under the jurisdiction and legislative control of the Legislature. R.S., c. 503, s. 2.
Personnel
3 The council may appoint persons to superintend and have the charge of any such wharf or landing and fix the compensation of such person, and every person so appointed shall take on an oath before a justice for the faithful performance of his duty. R.S., c. 503, s. 3.
Fixing of charges
4 The council may fix the charge upon vessels lying at, and upon goods landed on, any such wharf or landing. R.S., c. 503, s. 4.
Regulations
5 The council may make regulations for the preservation and proper keeping of all such wharves and landings, and impose penalties for any breach thereof, not exceeding in any case twelve dollars. R.S., c. 503, s. 5.
Right of entry on land to procure building materials
6 When any commissioner appointed by the Governor in Council to erect, build or repair any public wharf, pier or landing, finds it necessary to procure materials for such purpose, and such materials can be obtained on lands owned by any person, but for any cause no agreement can be made with the person for the purchase of the materials, the commissioner may enter upon such lands with workers, carts, horses and teams, and thereupon, for the purposes of such work, dig up and carry away soil, stones and gravel, and cut down and carry away bushes, poles and brushwood. R.S., c. 503, s. 6.
Compensation
7 The damage done thereby shall be appraised by three disinterested freeholders, nominated by the nearest justice of the peace not interested in the premises, and the sum appraised shall be paid by the commissioner to the owner of the lands if demanded within three months, or otherwise into the treasury of the municipality in which the lands lie, for the use of the person entitled thereto. R.S., c. 503, s. 7.
Restriction on right of entry
8 Nothing in this Act contained shall be construed to permit any such commissioner to enter on any garden or yard attached to a homestead, or on any land under crop, or meadow or other cultivated land, save for the purpose of passage in case of necessity, or to permit him to cut down or take away any fruit tree or ornamental tree. R.S., c. 503, s. 8.
Restriction on effect of Act
9 Nothing in this Act shall affect any rights conferred by statute in any bridge, wharf or landing, or authorize the construction of a draw in any bridge constructed under any charter or Act of incorporation. R.S., c. 503, s. 9.
---
This page and its contents published by the Office of the Legislative Counsel, Nova Scotia House of Assembly, and © 1998 Crown in right of Nova Scotia. Created October 1, 1998. Send comments to legc.office@gov.ns.ca.