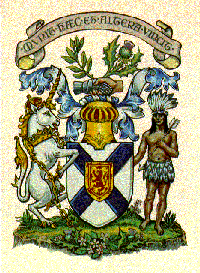 Unsightly Premises Act
CHAPTER 485
OF THE
REVISED STATUTES, 1989
---
NOTE - This electronic version of this statute is provided by the Office of the Legislative Counsel for your convenience and personal use only and may not be copied for the purpose of resale in this or any other form. Formatting of this electronic version may differ from the official, printed version. Where accuracy is critical, please consult official sources.
---
An Act Respecting Unsightly Premises
Short title
1 This Act may be cited as the Unsightly Premises Act. R.S., c. 485, s. 1.
Interpretation
2 In this Act,
(a) "highway" means a highway to which the Public Highways Act applies;
(b) "Minister" means the Minister of Transportation and Communications;
(c) "premises" means lands within five hundred feet of the centre line of the travelled portion of a highway. R.S., c. 485, s. 2.
Unsightly premises prohibited
3 No person shall permit premises owned or occupied by him to be or to become unsightly or shall permit to remain on any part of any premises owned or occupied by him any ashes, junk, rubbish, refuse, bodies or parts of automobiles or other vehicles or machinery so as to cause the premises to be unsightly or offensive to any part of the public travelling on a highway. R.S., c. 485, s. 3.
Notice to owner or occupier
4 (1) Where the Minister is of the opinion that a condition mentioned in Section 3 exists, the Minister may so notify the owner or occupier of the premises.
Form and service of notice
(2) The notice shall be in writing and may be served by personal service upon the person named therein or by posting the notice in a conspicuous place on the premises. R.S., c. 485, s. 4.
Penalty
5 (1) Any person who violates this Act shall be liable upon summary conviction to a penalty of not more than fifty dollars and in default of payment to imprisonment for a term of not more than twenty-five days.
Notice and waiting period for prosecution
(2) No prosecution under this Act shall be instituted unless a notice has been served pursuant to Section 4 and thirty days have elapsed since the date of service of the notice. R.S., c. 485, s. 5.
---
This page and its contents published by the Office of the Legislative Counsel, Nova Scotia House of Assembly, and © 1998 Crown in right of Nova Scotia. Created September 1, 1998. Send comments to legc.office@gov.ns.ca.