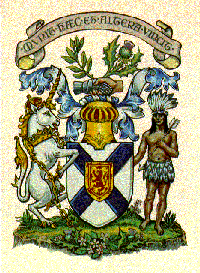 Margarine Act
CHAPTER 269
OF THE
REVISED STATUTES, 1989
amended 1998, c. 8, ss. 57, 58
---
NOTE - This electronic version of this statute is provided by the Office of the Legislative Counsel for your convenience and personal use only and may not be copied for the purpose of resale in this or any other form. Formatting of this electronic version may differ from the official, printed version. Where accuracy is critical, please consult official sources.
---
An Act Respecting Margarine
Short title
1 This Act may be cited as the Margarine Act. R.S., c. 269, s. 1.
Interpretation
2 In this Act,
(a) "inspector" means a person appointed or designated by the Minister to carry out this Act and the regulations;
(b) "margarine" means margarine, oleomargarine, butterine or any food substance other than butter, of whatever origin, source or composition, that is prepared for substantially the same uses as butter, but does not include a product designated as an imitation dairy product under the provisions of the Imitation Dairy Products Act;
(c) "Minister" means the Minister of Agriculture and Marketing;
(d) "package" includes a wrapper, carton, box, tub, crock, crate or other covering or container;
(e) "public eating place" means any place where food or drink is offered for sale to the public for consumption on the premises and includes an hotel, inn, restaurant, public conveyance, victualling house or lunch counter. R.S., c. 269, s. 2.
Notice in public eating place
3 Every keeper of a public eating place where margarine is served shall
(a) where a menu is used, cause to be displayed thereon in a conspicuous manner the words "margarine is served here";
(b) where a menu is not used, cause to be displayed in a conspicuous manner in each room or place where food is served a sign or placard bearing the words "margarine is served here" in letters large enough to be distinctly seen from all parts of each room or place. R.S., c. 269, s. 3.
No mixing with butter
4 No person shall mix margarine with butter for purposes of sale or for use in any public eating place. R.S., c. 269, s. 4.
No preservative
5 No person shall manufacture, sell, offer for sale or serve in any public eating place any margarine which contains any preservative, except common salt, of a kind or in a quantity forbidden by the regulations. R.S., c. 269, s. 5.
Requirements of package
6 No person shall sell or offer for sale any margarine except in a package having legibly marked thereon, in addition to anything required under any Act of the Parliament of Canada or of the Legislature,
(a) the word "margarine" or the trade name of the contents;
(b) a list of the ingredients and the percentage of each ingredient;
(c) the name and address of the manufacturer. R.S., c. 269, s. 6.
7 repealed 1998, c. 8, s. 57.
Regulations and prohibition
8 (1) The Governor in Council may make regulations
(a) repealed 1998, c. 8, s. 58.
(b) prescribing standards of quality for margarine;
(c) prohibiting or limiting the kinds and quantity of preservatives;
(d) respecting any other matter necessary or advisable for carrying out effectively the intent and purpose of this Act.
(2) No person shall serve in any public eating place, nor shall any person sell or offer for sale, any margarine that does not conform to the standards prescribed by the regulations. R.S., c. 269, s. 8; 1998, c. 8, s. 58.
Inspectors
9 (1) The Minister may appoint such inspectors as may be required for carrying into effect the provisions of this Act and of the regulations made thereunder.
(2) Any inspector appointed under this Act may at any time, for the purpose of enforcing this Act or the regulations,
(a) enter any place, premises, warehouse, factory, store, boat, car, truck or other vehicle used for the storage or carriage of margarine or which the inspector believes is being so used;
(b) require to be produced, for inspection or for the purpose of obtaining copies thereof or extracts therefrom, any books, shipping bills, bills of lading, sale records or other records or papers respecting margarine;
(c) detain any margarine for the time necessary to complete his inspection and at the expense of the owner, manufacturer, wholesaler or retailer take samples of margarine wherever or whenever he deems necessary. R.S., c. 269, s. 9.
Penalty
10 Every person who contravenes this Act or any regulation shall, upon summary conviction, be liable to a penalty of not more than one hundred dollars or to imprisonment for not more than thirty days, or to both fine and imprisonment. R.S., c. 269, s. 10.
---
This page and its contents published by the Office of the Legislative Counsel, Nova Scotia House of Assembly, and © 1999 Crown in right of Nova Scotia. Created July 6, 1999. Send comments to legc.office@gov.ns.ca.