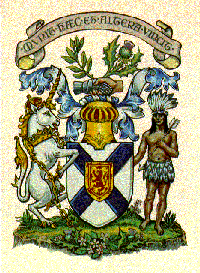 Abolition of Legislative Council
CHAPTER 1
OF THE
ACTS OF 1928
---
NOTE - This electronic version of this statute is provided by the Office of the Legislative Counsel for your convenience and personal use only and may not be copied for the purpose of resale in this or any other form. Formatting of this electronic version may differ from the official, printed version. Where accuracy is critical, please consult official sources.
---
An Act Abolishing the
Legislative Council and Amending the
Constitution of the Province
1 The Legislative Council of the Province of Nova Scotia is hereby abolished, and all appointments and commissions of members of the said Council as such are hereby revoked, vacated and annulled. 1928, c. 1, s. 1.

2 The Legislature of the Province of Nova Scotia shall consist of the Lieutenant-Governor and of one House, namely the House of Assembly mentioned in chapter 2 of The Revised Statutes, 1923, entitled "Of the Constitution, Powers and Privileges of the Houses," as amended, and the constitution of the Legislature and the Province is hereby altered and amended accordingly. 1928, c. 1, s. 2.

3 All powers, jurisdiction, authority and functions which immediately before the enactment of this Act were vested in or exercisable by the Legislature of the Province of Nova Scotia are hereby vested in and shall be exercisable by the Lieutenant-Governor and the said House of Assembly. 1928, c. 1, s. 3.

4 amendment of The Interpretation Act

5 Where and in so far, but in so far only, as any provision of any Statute, Act, enactment, law, Order-in-Council, rule of Court, order, By-law, ordinance, rule or regulation or of any instrument or document whatsoever heretofore enacted, made or executed, is inconsistent with any provision of this Act, such first mentioned provision is hereby repealed and annulled. 1928, c. 1, s. 5.

6 This Act shall come into and be in force on, from and after, but not before the thirty-first day of May, A.D., 1928. 1928, c. 1, s. 6.
---
This page and its contents published by the Office of the Legislative Counsel, Nova Scotia House of Assembly, and © 1998 Crown in right of Nova Scotia. Updated June 5, 1998. Send comments to legc.office@gov.ns.ca.