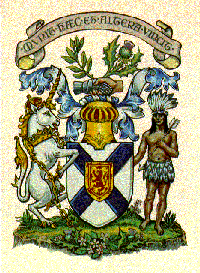 Homemakers Services Act
CHAPTER 201
OF THE
REVISED STATUTES, 1989
---
NOTE - This electronic version of this statute is provided by the Office of the Legislative Counsel for your convenience and personal use only and may not be copied for the purpose of resale in this or any other form. Formatting of this electronic version may differ from the official, printed version. Where accuracy is critical, please consult official sources.
---
An Act Respecting the Provision of
Homemakers Services
Short title
1 This Act may be cited as the Homemakers Services Act. R.S., c. 201, s. 1.
Interpretation
2 In this Act,
(a) "agency" means a municipal unit, a society incorporated under the Childrens Services Act or a non-profit organization providing a homemakers service;
(b) "homemakers service" means a service provided under this Act and the regulations;
(c) "Minister" means the Minister of Community Services;
(d) "municipal unit" means a city, incorporated town or municipality of a county or district. R.S., c. 201, s. 2.
Purpose of Act
3 The purpose of this Act is to encourage the provision of homemakers services to families or individuals to enable them to remain in their homes. R.S., c. 201, s. 3.
Supervision of Act
4 The Minister has the general supervision of this Act. R.S., c. 201, s. 4.
Funding of agency providing homemakers service
5 (1) Subject to the regulations, the Minister may provide funding to an agency that provides a homemakers service for
(a) a person who is elderly, handicapped, ill or convalescent;
(b) households in which there is a child who might otherwise have to be cared for in a place other than his home during the absence, illness, convalescence or incapacity of his mother or other person in whose charge he is;
(c) households in which the standard of housekeeping or child-rearing practices requires improvement to assist the family in coping with domestic or financial difficulties that might otherwise result in the family being unable to maintain themselves in their home.
Amount and manner of funding
(2) The amount and manner of funding shall be determined by regulations. R.S., c. 201, s. 5.
Personnel
6 (1) Persons required for the administration of this Act shall be appointed in accordance with the Civil Service Act.
Director
(2) The Minister may appoint a person in the public service to be Director for the purposes of this Act and may prescribe his functions and duties. R.S., c. 201, s. 6.
Regulations
7 (1) The Governor in Council may make regulations
(a) respecting the approval by the Minister of a homemakers service;
(b) respecting personnel complements and personnel qualifications of a homemakers service;
(c) respecting the conditions under which funds may be provided by the Province for a homemakers service;
(d) respecting the collection of fees by a homemakers service;
(e) respecting records to be maintained by a homemakers service;
(f) respecting standards of service;
(g) respecting the establishment of a homemakers service advisory committee;
(h) respecting the classes of persons to whom an agency may provide a homemakers service;
(i) prescribing forms and providing for their use;
(j) defining any word or expression used in this Act and not defined in this Act;
(k) respecting such other matters or things as are necessary to carry out the intent and purpose of this Act.
Regulations Act
(2) The exercise by the Governor in Council of the authority contained in subsection (1) shall be regulations within the meaning of the Regulations Act. R.S., c. 201, s. 7.
---
This page and its contents published by the Office of the Legislative Counsel, Nova Scotia House of Assembly, and © 1998 Crown in right of Nova Scotia. Updated June 5, 1998. Send comments to legc.office@gov.ns.ca.