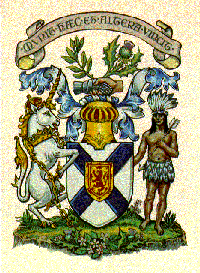 Forest Enhancement Act
CHAPTER 178
OF THE
REVISED STATUTES, 1989
amended 1993, c. 9, s. 6
---
NOTE - This electronic version of this statute is provided by the Office of the Legislative Counsel for your convenience and personal use only and may not be copied for the purpose of resale in this or any other form. Formatting of this electronic version may differ from the official, printed version. Where accuracy is critical, please consult official sources.
---
An Act to Encourage the Development
and Management of Forest Land
Short title
1 This Act may be cited as the Forest Enhancement Act. R.S., c. 178, s. 1.
Purpose
2 The object and purpose of this Act is directed towards
(a) developing a healthier, more productive forest capable of yielding increased volumes of high quality products;
(b) encouraging the development and management of private forest land as the primary source of forest products for industry in the Province;
(c) supporting private landowners to make the most productive use of their forest land;
(d) providing more effective management of all Crown lands;
(e) maintaining or enhancing wildlife and wildlife habitats, water quality, recreational opportunities and associated resources of the forest;
(f) enhancing the viability of forest-based manufacturing and processing industries;
(g) doubling forest production by the year 2025;
(h) creating more jobs immediately and in the longer term through improved productivity. R.S., c. 178, s. 2.
Interpretation
3 In this Act,
(a) "Commissioner" means the Commissioner of Forest Enhancement appointed pursuant to this Act;
(b) repealed 1993, c. 9, s. 6.
(c) "forest management program" means a program designed to provide for more effective management of Crown lands and to encourage and assist private landowners to manage their land more effectively by providing professional and technical advice and assistance, training programs and suitable financial incentives;
(d) "Minister" means the Minister of Lands and Forests;
(e) "special management zone" means a special management zone designated pursuant to this Act;
(f) "wildlife" means any species of vertebrate which is wild by nature and hence not normally dependent on man to directly provide its food, shelter or water. R.S., c. 178, s. 3; 1993, c. 9, s. 6.
4 repealed 1993, c. 9, s. 6.
5 repealed 1993, c. 9, s. 6.
Commissioner of Forest Enhancement
6 (1) The Governor in Council, on the recommendation of the Minister, may appoint a person to be Commissioner of Forest Enhancement.
Term of office
(2) The Commissioner holds office for such term as the Governor in Council determines and may be re-appointed.
Remuneration and expenses
(3) The Commissioner shall be paid such remuneration as is determined by the Governor in Council and may be reimbursed for reasonable travelling and living expenses incurred in the performance of the Commissioners duties.
Personnel
(4) The Minister may provide the Commissioner with such professional, technical and clerical assistance as the Minister considers advisable to enable the Commissioner to effectively carry out duties pursuant to this Act. R.S., c. 178, s. 6.
Duties of Commissioner
7 (1) The Commissioner shall
(a) facilitate the implementation of forest management programs;
(b) report annually to the Governor in Council through the Minister on the implementation of forest management programs; and
(c) repealed 1993, c. 9, s. 6.
(d) perform such functions as are assigned by the Minister or the Governor in Council.
Entry upon land
(2) Notwithstanding any enactment, the Commissioner may enter upon Crown lands and, upon giving reasonable notice and with the consent of the landowner or occupier, enter upon any privately owned land for the purpose of performing functions and duties pursuant to this Act and the regulations. R.S., c. 178, s. 7; 1993, c. 9, s. 6.
Forest management programs
8 Forest management programs in the Province shall be based upon the following principles:
(a) the desirability of scheduling harvesting so that the most appropriate stands are harvested at the optimum times;
(b) the advantages of allocating such stands to the most beneficial end use;
(c) the need to create a suitable environment for the orderly, more efficient marketing of forest products;
(d) a continuing vigorous silviculture program ensuring that all species will receive appropriate attention;
(e) the importance of protecting the forest from fire, insects, diseases and unwanted competing vegetation;
(f) the importance of making the best economic use of all primary forest products harvested. R.S., c. 178, s. 8.
Forest management techniques
9 The forest management techniques to be used on Crown lands and to be recommended for use on privately owned land shall
(a) be designed to facilitate suitable natural regeneration wherever practical and involve selective cutting or the harvesting of individual trees or groups of trees within a stand and the shelterwood harvest system involving one or more partial cuts carried out a decade or two before the final harvest;
(b) permit consideration of the size and configuration of areas to be clearcut where circumstances warrant;
(c) ensure that planting is undertaken where sites are not expected to regenerate adequately on their own;
(d) make provision for early spacing or cleaning where naturally regenerated stands contain too many seedlings for good diameter growth;
(e) provide for weeding or the removal of unwanted competing vegetation in stands to be managed;
(f) provide for commercial thinning to enhance the future sawlog harvest where stand and site conditions permit;
(g) provide for any silviculture technique designed to promote improved growth and vigour of forest stands;
(h) reflect prevailing hazards with respect to forest insects, diseases and fire and related protection requirements and provide appropriate information and advice to forest land owners and occupiers; and
(i) provide for the maximum utilization of primary forest products harvested. R.S., c. 178, s. 9.
10 (1) 1993, c. 9, s. 6.
Special management zone
(2) The Governor in Council may designate areas of Crown lands along any river, lake or stream or any portion thereof as a special management zone. R.S., c. 178, s. 10; 1993, c. 9, s. 6.
Regulations
11 (1) The Governor in Council may give such directions and make such regulations as are considered necessary or desirable for carrying out the provisions of this Act and achieving its object and purpose and for the direction of persons engaged or retained to assist the Commissioner.
Regulations Act
(2) The exercise by the Governor in Council of the authority contained in subsection (1) shall be regulations within the meaning of the Regulations Act. R.S., c. 178, s. 11; 1993, c. 9, s. 6.
Act binds Crown
12 This Act binds Her Majesty in right of the Province. R.S., c. 178, s. 12.
Crown lands
13 Without restricting the generality of Section 12, this Act applies to Crown lands which are managed by a Crown corporation and to Crown lands which are leased or under licence by or from the Crown. R.S., c. 178, s. 13.
---
This page and its contents published by the Office of the Legislative Counsel, Nova Scotia House of Assembly, and © 1999 Crown in right of Nova Scotia. Created September 1, 1999. Send comments to legc.office@gov.ns.ca.