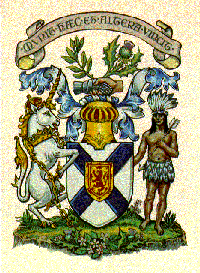 Employment Support and Income Assistance Act
CHAPTER 27
OF THE
ACTS OF 2000
---
NOTE - This electronic version of this statute is provided by the Office of the Legislative Counsel for your convenience and personal use only and may not be copied for the purpose of resale in this or any other form. Formatting of this electronic version may differ from the official, printed version. Where accuracy is critical, please consult official sources.
---
An Act to Encourage the Attainment
of Independence and Self-sufficiency
through Employment Support
and Income Assistance

WHEREAS independence and self-sufficiency, including economic security through opportunities for employment, are fundamental to an acceptable quality of life in Nova Scotia;
AND WHEREAS individuals, government and the private sector share responsibility for economic security;
AND WHEREAS some Nova Scotians require help to develop skills and abilities that will enable them to participate as fully in the economy and in their communities so far as it is reasonable for them to do;
AND WHEREAS the Government of Nova Scotia recognizes that the provision of assistance to and in respect of persons in need and the prevention and removal of the causes of poverty and dependence on public assistance are the concern of all Nova Scotians;
AND WHEREAS it is necessary that income assistance be combined with other forms of assistance to provide effectively for Nova Scotians in need;
AND WHEREAS employment support and income assistance must be effective, efficient, integrated, co-ordinated and financially and administratively accountable:
Short title
1 This Act may be cited as the Employment Support and Income Assistance Act. 2000, c. 27, s. 1 .